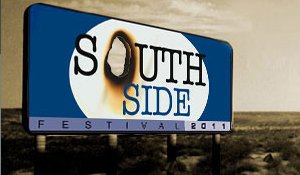 Das Hurricane im Norden (Eichenring, Scheeßel – Niedersachsen) und das Southside im Süden (Landeplatz Neuhausen ob Eck – Badenwürtemberg) Deutschlands ist seit Jahren Ziel vieler Rock und Alternative Liebhaber.
Die beiden Festivals finden auch heuer wieder zeitglich vom 17.-19. Juni statt und bieten bereits jetzt ein vielversprechendes LineUp. Für nur 125,- Euro incl. Müllpfand könnt ihr auf 3 Bühnen Bands wie die Foo Fighters, Blink182, Flogging Molly, Sick of it All, The Hives, The Chemical Brothers, Comeback Kid u.v.a. genießen.
Insgesamt werden seit einigen Jahren mehr als 100.000 Besucher (Hurricane + Southside) gezählt. Für ausrechend Park- und Campinggelegenheiten ist natürlich gesorgt.
Und so wie sich das LineUp bis jetzt ließt, wird es auch heuer wieder eine rießen Party.
Hurricane &  Southside Festival Timetable bzw.  Stageplan:
noch nicht bekannt
geschrieben von RipperMC